VX3 Exchange offers a number of proven solutions to enhance engagement with key desirable segments.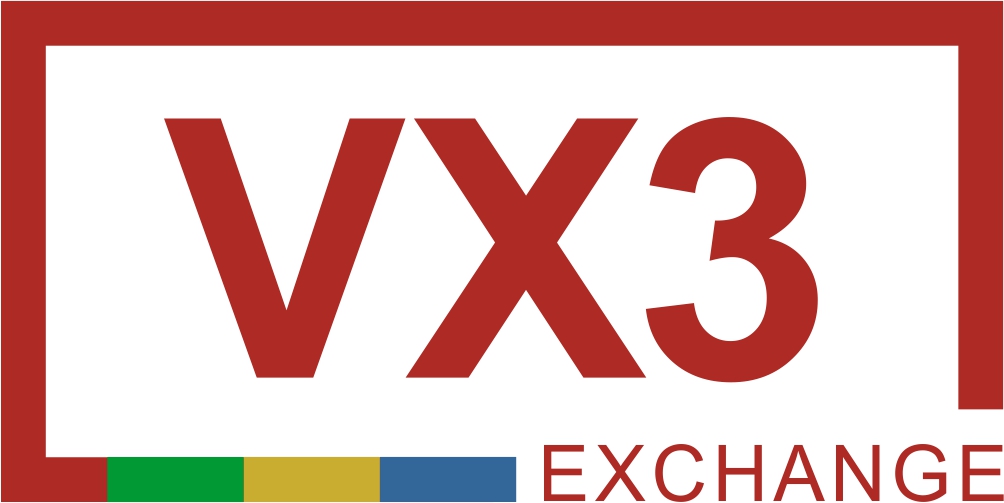 VX3 produces and distributes creative media/event properties that shape the daily content experience of our passionate communities. We offer a respected news source and entertaining cultural content that captures the appeal of racialized communities and targeted audiences across the GTA (and abroad); all delivered in collaboration with top-line influencers.
We are a federally licenced operator of a FM signal (CHRY 105.5FM / Toronto). VIBE105 – Toronto's DIVERSE Music Mix is a recognized Canadian broadcast leader in the delivery of BIPOC community content experiences. We have produced the country's highest volume of Afro-Caribbean cultural media; in collaboration with local stakeholders since 1987.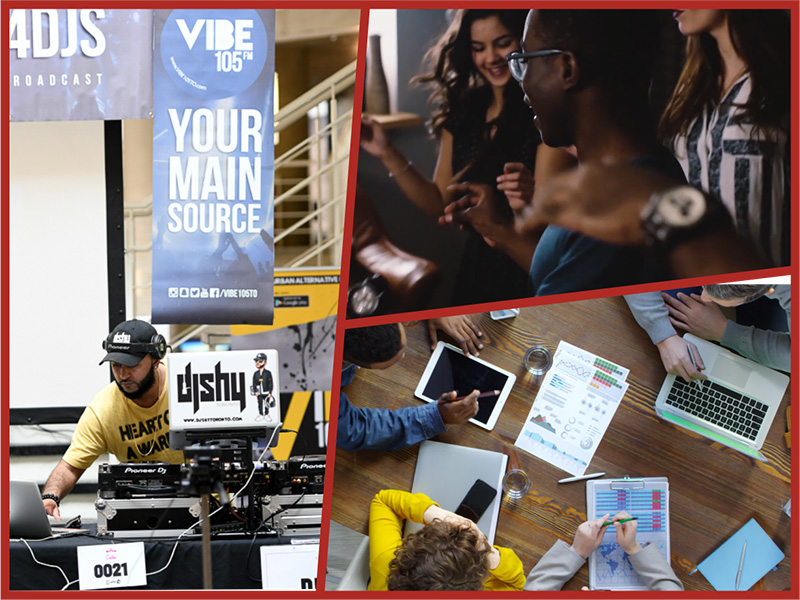 Engagement marketing is a method of producing content and programming experiences that yield memorable and emotional bonds with its audiences. For over 20 years VX3 has curated some of the most formative cultural experiences in collaboration with leading influencers throughout the black community (and many other demographic segments).
We have refined our working models to more timely and reliably measure the impact of these experiences to the benefit of our corporate/community partners and toward our agency's continued efforts in civic leadership.
We Know Our Market Because We Are Our Market
Engagement Marketing Solutions
We offer a number of proven solutions to enhance engagement with key segments of the community and further deliver measurable results with long-lasting impact. Work with our business development team(s) to design a relatable, authentic and custom curated campaign experience that respects the culture and sensibility of your desired audience.
Connective Events (Livestream)
A great opportunity to connect with enthusiastic audiences by way of creative events and online strategies. Our extensive history cooperating with highly influential cultural ambassadors gives your brand optimal placement among desired demographics.
Enrichment Seminars
Build a better funnel of dedicated consumers by exposing them to valuable sector know-how. We work with your brand to organize and deliver ethical and meaningful educational exchanges on a variety of relevant socio-economic topics.
Street Team Reachout
Collaborate with us to create interactive experiences with the public. We deliver memorable pop-ups at varied cultural and mainstream events across the GTA.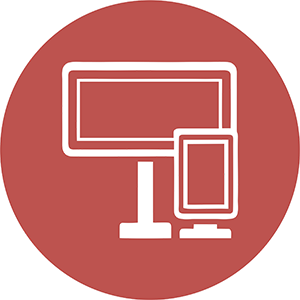 Product Campaigns
Successfully exhibit your product or brand through one of our events and/or targeted media platforms. Our team can consult integrated (OOH) Out-of-Home campaign solutions and distributes third-party goods and services by way of engaged and collaborative community experiences.
Enhanced Surveys
Develop your business/service with valuable information and data tracking among your desired demographic(s). Our team works to incorporate smart canvassing and polling solutions that deliver better metrics for product/service valuation and measurable consumer acquisition.
Don't miss a chance to get timely updates on related articles and supportive marketing tools to help grow your business. Sign-Up for our FREE resources today:
Get in touch with our Business Development Manager to discuss a campaign that best fits your goals for success.
We partner with some of the premiere post-secondary institutions for journalism, media and communications by way of a developed model in Experiential Education (V360 Program). Our co-curricular program offers participants practical opportunities to produce and impact the development of real world omni-channel media content. Our professional approach is why several of our participants go on to paid employment or improved roles within the sector due to the wealth of access and top-line experiences provided.
Using an innovative practicum curriculum, we work with internship and cooperative education departments to support skill building experiences in media and arts. We provide progressive curricular exchange placements in marketing, journalism, broadcast, digital media and video presentation.
Join our growing list of educational partners and corporate clients by contacting our Civic Media Instructor
(Participating students should be referred through a recognized faculty/Board of Education)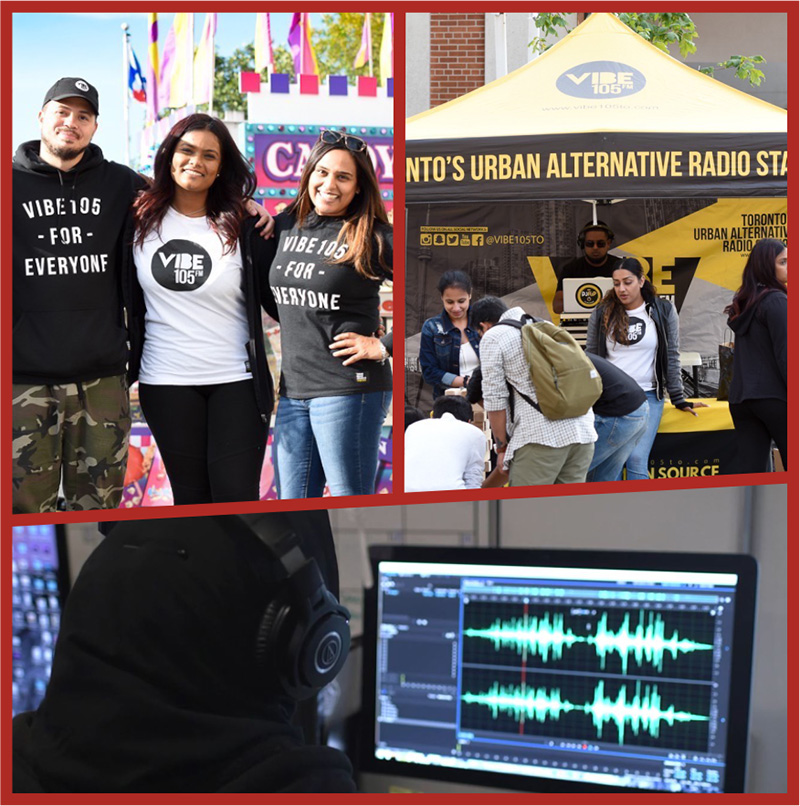 We may be the right community for you.
Community-Led Media (V360 Program)
Our model in Community-Led Media is one of the top practicum experiences in Canada. Our operation provides participants valid vocational and educational growth opportunities in media and the arts. Through our sophisticated models of community engagement we are able to not only empower a sense of personal pride and community, we are better able to gauge the impact of the collaborative media experiences by way of a developed measurement framework.
If you are looking for opportunities to express your passion and/or knowledge of a culture or artistic discipline then we may be the right community for you.
If you are looking for opportunities to express your passion and/or knowledge of a culture or artistic discipline then we may be the right community for you.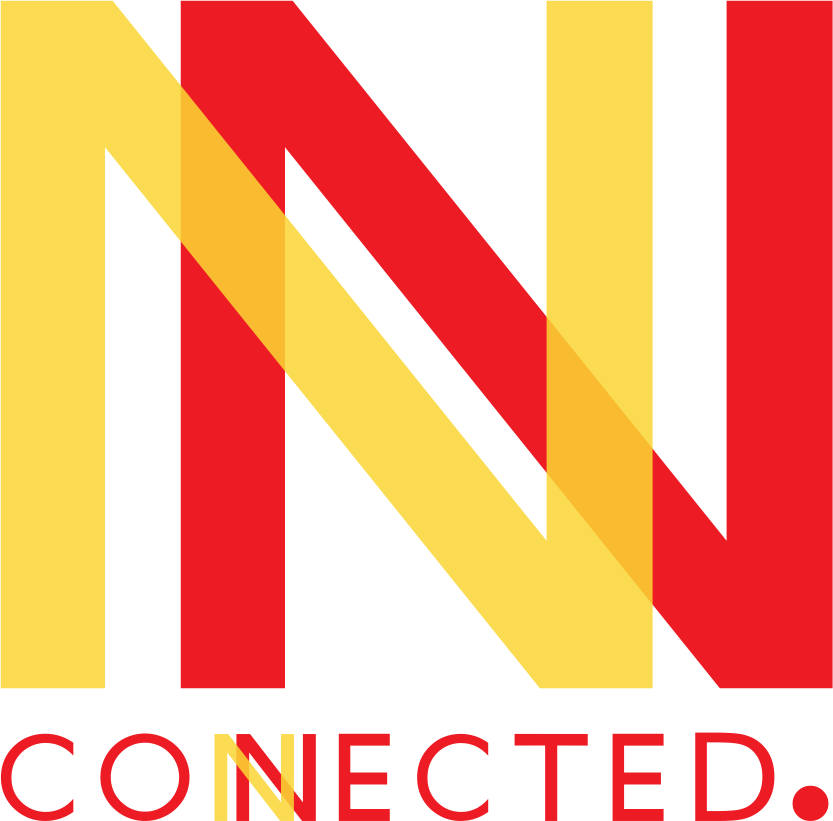 CONNECTED. is a trademarked volunteer-led initiative designed to inspire leadership, skill-sharing and encourage the exchange of industry knowledge throughout our creative community. Being CONNECTED. pairs our participants with other driven creators who have developed best practices in producing and presenting content at a high level. It's an innovative model that encourages networking among talented personalities by way of workshops, mentorship and seminars.
Learn How To SPARK Your Passion:
We're providing a new approach to content creation by placing community at its center.
Our Creative Space motivates expression among its Makers by providing a progressive collection of rentable equipment and fully equipped creative suites to inspire visual treatments, podcast series, streaming experiences and more. We can accommodate the high-level production of original videos and photoshoots for your personal channel, collaborative projects, product placements and/or commercial needs.
We use cutting edge audio and video capabilities to better tell stories, produce projects and enhance the creativity for and by our community (including businesses, interest groups and individuals)

Professional Audio Kits

(Rode, Shure, Zoom, etc.)

Professional Cinema Camera Kits

(Canon C200  R5, RED +)

Professional Photo/Video Lighting

(Aputure and Fillex)

Varied Seamless Backgrounds

(Green Screen, Savage)

Video Switchers and Editing Bays

(ATEM Extreme, DaVinci , Adobe and more)

 

Professional A/V Podcast Suites 

Contact us for more detail
Join our community! Let's create something great!
If you're an individual group or business interested in booking our Creative Space to produce a podcast, live streaming event, video interview or create inspiring and compelling content please reach out for pricing and availabilities:
If you're a burgeoning creator we support invaluable hands on experiences with industry-standard production equipment and accessories. VX3 nurtures creativity, culture and connectivity through the exchange of resources and networking opportunities.