VX3 Exchange is a socially responsible charitable agency committed to endeavours of cultural expression and community development.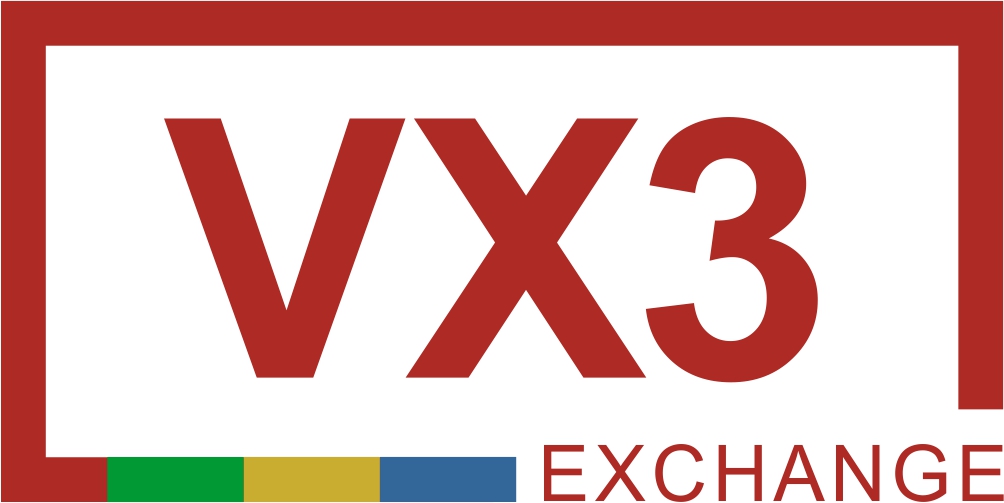 We strive to connect the Canadian Afro-Caribbean community (and other key demographics) by way of creating content that empowers and educates this group and others. We offer professionally guided models in media and the arts to create experiences that inspire CULTURE, CREATIVITY and CONNECTIVITY across Canada.
VX3 Creative - Engaging Community Through The Power Of Media
VX3-Creative is our business solutions division and an innovative Engagement Marketing Agency. We effectively produce memorable and expressive BIPOC media experiences in collaboration with a talented and diverse roster of passionate content creators (predominantly throughout the Afro-Caribbean community).
We offer our partners and clients a valuable opportunity to align their brand or campaign messaging with our proven and engaged mass media/event properties.
VX3 Community - Shaping Voices With The Power To Influence
VX3-Community is the benevolent division of our charitable operations. It's responsible for guiding a number of social-minded businesses ventures that actively curate meaningful opportunities in media (and the arts); for and by underrepresented populations. Using an innovative model in community-driven media, we provide expert support to participants who are self-driven to express their culture (and talents) by way of creative content and engaging events.
We nurture talent through a supportive skill-sharing network that collaboratively produces stimulating and culturally relevant content experiences for mass market consumption.
VIBE105 (105.5FM) - Toronto's Diverse Music Mix
Based in Toronto, ON – 105.5FM has earned a legacy as the markets longest-operating broadcast leader in Afro-Caribbean programming and Black community content experiences (since 1987). Broadcasting to a residential audience of over 1.6 million – we deliver an exciting mix of culturally authentic programs in collaboration with some of the Canada's top creative influencers.
From an intelligent range of relevant conversations and musical genres covering Reggae, Soca, Hip Hop, R&B, Electronic and more we engage a vibrant audience with timely and critical media content year-round.
We believe that ALL voices deserve the opportunity to grow and contribute to the exchange of diverse views and creative expression. We leverage our relationships in business, community and education to develop supportive networks that encourage positive experiences in media for our most underrepresented cultural communities. We offer professionally guided models in media and the arts to create content experiences that celebrate Culture, Creativity and Connectivity across Canada.
As a registered charitable agency (Canadian Centre for Civic Media and Arts Development Inc.) we are guided by a clear purpose and set of values that support the leadership of our community stakeholders and further directs our professional business solutions.
VX3 offers experiences in media to enhance the abilities of identified *stakeholders. We leverage the exchange and influence of active participants who through their diverse contributions help to build vibrant and aware communities.
Diversity
VX3 believes that culture of diversity leads to a multiplicity of shared ideas, beliefs, abilities and lifestyles. This commonality encourages acceptance and awareness of varied points of opinion
Community
VX3 at its core is built on a locally reflective spirit. Strong communities are built on a commitment to active participation and sharing of best practices and experiences to affect positive outcomes.
Access
VX3 believes in offering favourable tools for individuals to succeed. We nurture developed practices that work to share and appreciate the diverse experiences of our stakeholders and the communities they serve.
Culture
VX3 defines culture as the exchange of education and knowledge on points of heritage, art and formative experiences. Culture is meant to be shared and celebrated so as diverse communities can partake in its appreciation.
Integrity
VX3 believes in its obligation and willingness to accept responsibility and be accountable for its actions.
Leadership
VX3 embraces a philosophy of excellence as it pertains to the processes used to guide and deliver our activities. We value inspired and informed ambassadorship of the techniques and technology used in our engagement.
VX3 takes accountability, doing our part to ensure the continuity of the important work we do in the community by reinvesting net returns from various business solutions. Notwithstanding, we are bolstered and grateful for the ongoing support and thoughtful investment of stakeholders like YOU. That's right, we are a registered charity – and YOUR timely contributions make all the difference in the communities we impact!
We recognize that partnership and collaboration are major keys to any successful goal. Our double-bottom line strategy ensures that every minute and dollar invested goes where it's most needed – toward nurturing the ongoing awareness and active development of Culture, Connectivity and Creativity throughout the Canadian Afro-Caribbean (and extended BIPOC) experience.
Your donation – whether one-time, ongoing or scaled through the sponsorship of a third-party event or creative content experience – directly goes toward supporting the high-calibre development of often inaccessible educational and vocational opportunities in media and the arts for emerging BIPOC talent across this country.
If you're inspired to support our work and want to get behind creating access for others to grow through media, please follow the button below to our official CanadaHelps.org donations page. Or for our more detailed donor package and creative options to support the valued work we do – contact our Development Team at: community@vx3exchange.com